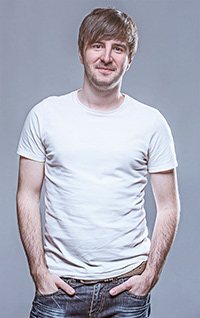 Tamás Erdődi is a painter and illustrator from Szeged, Hungary.
After 15 years of 3D animation and digital graphics, he has made the switch and is currently concentrating on traditional painting. 
He worked in the animation industry and illustrated children's books which inspired his abstraction of shapes, stylization, and dreamy color choices.

His inspirations include the wonders of nature and everyday life.

His bold brushwork is driven by impressions and emotions.

If you have a unique idea he is open for custom commissions.

Feel free to get in touch!